Credit Union and Community Bank Partners
Amplify your value to your borrowers through a partnership with AFR. We are dedicated to your success by providing industry-leading technology, professional expertise and education, and an unbeatable, world-class client experience. We are redefining what it means to raise the bar. We are your partner.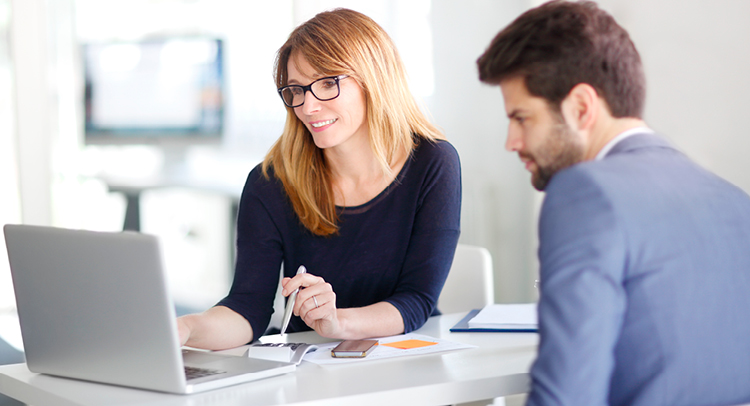 High Levels of Service
With a diverse portfolio of available mortgage programs and an expert support staff, we offer our partners and their borrowers incredible service throughout the financing process. With flexible lending solutions through a wide variety of submission channels, we make it easy to operate on
a loan-level basis to ensure maximum satisfaction.
On-Demand Processing
Our On-Demand Processing enhancement through our Brokered channel provides our partners with loan-level processing support from our expert staff. Unfamiliar with the intricacies of a particular specialty program? Want to prioritize your resources elsewhere? With our On-Demand Processing enhancement, we'll handle the heavy lifting while you focus on the important things, like keeping your borrowers
happy.
Dedicated Partnerships
"A person who takes part in an undertaking with another or others, especially in a business or company with shared risks and profits." We believe that partnerships are cultivated through trust, experience, and dedication. We are dedicated to our business partners and are fully invested in their success.
Industry Leading Technology
Our Lending Origination Portal, AFR Loan Center, allows you to efficiently manage your pipeline with ease. Built in-house from the ground up, we've designed our secure, web-based portal to specifically cater to the needs of our clients.
Partnership Guidelines
AFR is focused on providing our partners with the most convenient and efficient ways of conducting business. Take transactions into your hands by choosing any or all of the channels offered by AFR. Review our requirements and descriptions of the lending choices available to our partners.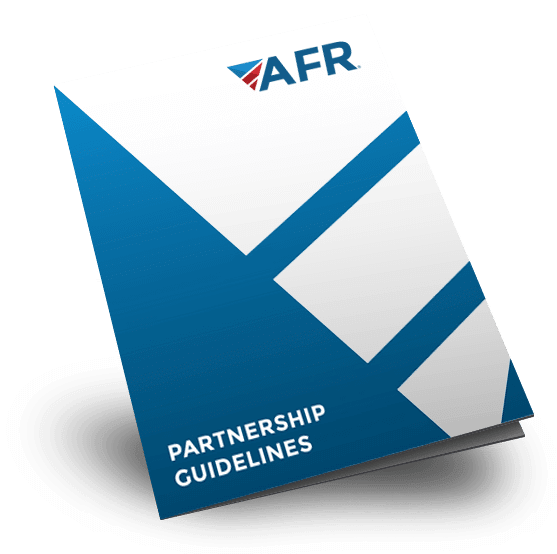 Become A Lending Partner
Our flexible business relationships give you the freedom to choose your preferred submission method on a loan-level basis. We offer Brokered and Correspondent lending solutions, with a variety of enhancements to simplify the mortgage process. Join our network today!